Enock Godongwana, South Africa's finance minister appeared at ease for a man delivering his maiden budget speech. A speech whose pronouncements can send the markets soaring or sinking. A lot was riding on this, but the man seemed casual and affable during the delivery of his address he occasionally addressed the members of parliament by name and spoke in his native Xhosa language.
A lot was indeed riding on his presentation today the 23rd of February 2022. The primary expectations of the speech from stakeholders are whether the treasury chief's plan for 2022 will stimulate economic growth and foreign direct investment. Each South Africa needs urgently.
The finance minister began his address by affirming his commitment from his midterm budget speech to the reconstruction and recovery of the economy and by extension saving lives and livelihoods.
Very noble aspirations and themes. This message is needed by citizens who have grown …
Read More
World Bank forecast Africa's economy to grow by 3.6 per cent in 2022
Circular economy stand to improve job creation and the industrial sector in Africa
Africa Agenda 2063 could be achieved swiftly by circular economy models
The circular economy is a bankable business model for Africa. It enables the realization of sustainable development in Africa, said African Development Bank's climate change and green growth department Officer-in-charge AL-Hamndou Dorsouma, according to information from African Development Bank.
Africa's economy could be revitalized by strategic circular economic models, especially during these recovery times, when Africa is struggling to rebuild its economy hurt by the pandemic.
The circular economy brings an airtight system, solution and framework that utilizes all economic and industrial operations to bring sustainable services and products to the market that maintain the highest value over time – to eliminate waste, reduce energy consumption and increase the durability of products.
READ: …
Tropical storm Ana in January 2022 affected 180,869 people, injured 207 people, killed at least 38 people and flooded a total of 70,982 hectares of land.
In two weeks, Madagascar, the most cyclone exposed country in Africa, experienced both Ana and Batsirai cyclones.
The strength of Cyclone Batsirai could increase and spread to other countries in the Southern Indian Ocean.
Several cyclones, from Cyclone Ana, Batsirai, Idai, Eloise, Kenneth and Tropical Storm Chalane, have tormented the southern part of the African continent – from South Africa, Mauritius, Madagascar, Mozambique, Malawi and Zimbabwe.
A cyclone is a tropical storm with heavy winds rotating inwards to an area of low pressure. An anticlockwise circulation occurs in the northern hemisphere, while a clockwise circulation happens in the southern hemisphere.
The frequent occurrence of these storms indicates the heightening effects of climate change in the southern region of Africa and the world at large. …
LONDON – Global efforts to end smoking have stalled and require a drastic overhaul to prevent one billion people from dying in this century, according to a new report by five leading experts, members of the International Commission to Reignite the Fight Against Smoking.
Worldwide, an estimated 1.14 billion people use tobacco. Nearly 8 million die each year of tobacco-related causes. Since the creation of the World Health Organization Framework Convention on Tobacco Control (WHO-FCTC) treaty 18 years ago, tobacco demand has declined, but far too slowly and, in some low- and middle-income countries (LMICs), not at all.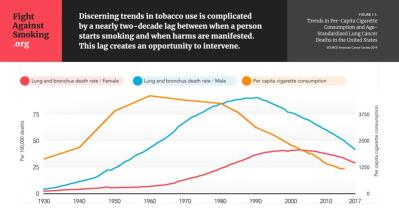 The Commission was established to recommend a set of actions to accelerate an end to adult smoking and other toxic tobacco use.
Chaired by Ambassador (ret.) James K. Glassman, former U.S. Under Secretary of State for Public Diplomacy and Public Affairs, the Commission includes representatives from India, …
Kenyatta said the interventions would help an economy that was already recording remarkable recovery
The new programme targets the key product and service sectors in thirteen strategic intervention
Kenya's President Uhuru Kenyatta has announced the rolling out of the country's third financial stimulus programme, designed to accelerate the pace of economic growth and to sustain the gains already made.
Speaking during the Mashujaa Day celebrations on Wednesday, October 20, Kenyatta said the interventions would help an economy that was already recording remarkable recovery.
"This rebound is as a result of the gradual reopening of the economy especially the services sector coupled with stronger global demand. This recovery is reflected in the strong revenue performance for the Quarter ending September 2021," he said.
The new programme, which will be effective 1st November 2021, targets the key product and service sectors in thirteen strategic interventions as listed below.
The first intervention is
…
TLG's investment supports their digital banking aspirations and helps position FairMoney to grow their share of wallet
FairMoney operates a credit-led strategy: offering credit via an app and subsequently offering bank accounts
The average loan size is 30 Euros and customers can grow their loan limits up to 1,000 Euros over time
TLG Capital has announced an investment it has made into a Paris based fintech company, FairMoney in Nigeria.
FairMoney, which operates a neo-banking platform in Nigeria provides underbanked users with bill payment solutions and collateral-free lending. The company has a microfinance bank license from the Central Bank of Nigeria, which permits it to officially operate as a financial services provider in the country.
The company's Co-Founder and CEO, Laurin Nabuko Hainy, says TLG's investment supports their digital banking aspirations and helps position FairMoney to grow their share of wallet while offering services to the financially excluded and …
Forex Trading Guide in South Africa
If you seek detailed information on how to trade forex in South Africa, we are here to teach and guide you as a beginner trader into the wonderful world of forex trading.
The reason behind the craze among the people for forex trading is that it is one of the most liquid markets in the world. On average trading, amounts exceed $5 trillion every day in the forex marketplace. In South Africa, trading amounts exceed $80 Billion (approximately R120 Billion Rand) on a daily basis.
In South Africa, there are many trading rules and regulations placed to minimize Forex trading risks. These rules and regulations are placed by the South African Financial Sector Conduct Authority (FSCA) which is formally known as Financial Services Board (FSB). FSCA is responsible for controlling all financial activities in the country. Through FSCA all the Forex brokers …
The Africa Pulse report notes that Sub-Saharan Africa exits recession this year, but recovery is still timid and fragile
It adds that the region is reforming, and notes that what is most needed to boost and sustain economic recovery is financing
The World Bank now says that Sub-Saharan Africa is set to emerge from the 2020 recession sparked by the COVID-19 pandemic with growth expected to expand by 3.3 per cent in 2021.
This is one per cent higher than the April 2021 forecast according to its latest edition of Africa's Pulse.
The bank said that the rebound is currently fueled by elevated commodity prices, a relaxation of stringent pandemic measures, and recovery in global trade.
"Commodity prices remain well above their pre-pandemic levels, with several reaching all-time highs. Oil prices rose above their pre-pandemic levels in the first half of 2021 but have plateaued more recently due to demand …
Mastercard Impact Fund has committed a initial philanthropic investment of $25 million 
The company said small business owners are currently in need of innovative solutions
It builds on Mastercard's $250 million commitment to support small businesses' financial security made last year
Mastercard, through the Center for Inclusive Growth, has launched a new program dubbed 'Strive', to strengthen the financial resilience of small businesses as well as support their recovery and growth.
In a statement, the company said the initiative, which is global, will help micro and small enterprises transition to using digital platforms and processes.
The technology company said the launch of the initiative comes at a time when there has been a rapid shift towards digital services, which was necessitated by the coronavirus pandemic.
An initial philanthropic investment of $25 million from the Mastercard Impact Fund has been committed to the initiative whose aim is to help more than …